UberBLACK was actually the very first car service that Uber had to offer. UberBLACK is essentially the luxury version of today's UberX. With this ride option, you can arrive at your destination in style with a black-on-black luxury sedan (or SUV if you're lucky).
If the night is slow in your area, and an UberSUV driver is nearby, you may get picked up in a high-end luxury SUV! UberSUV actually qualifies as a black car as well - so it's up to them if they'd like to accept your fare at the lower rate.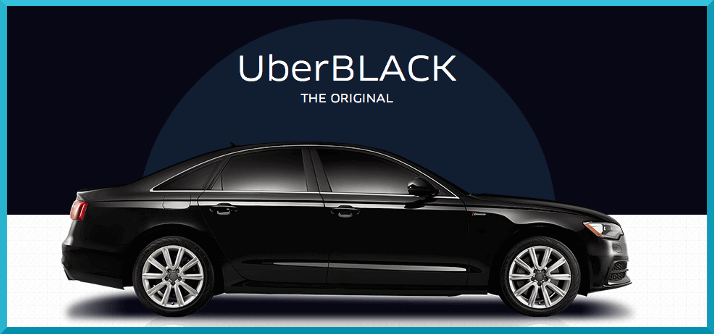 Vehicle Requirements
Passenger Limit: Must be able to comfortably carry at least 4 passengers
Car must be a luxury sedan (with model/year requirements varying by city)
Must be 2010* or newer, black, have black leather interior, and immaculate
Drivers tend to be well mannered, professional, and typically "dress to impress"
Uber BLACK Car List example
When requesting an UberBLACK, you can expect a pickup from a car similar to the ones below.
BMW 5-Series & 7-Series
Mercedes S/G/GL/GLC-Class +
Volvo XC90
Infiniti Q70
Lexus LS460
Audi A6, A7, A8 & more
Hyundai Genesis
Jaguar XF/XJ
Range Rover
Porsche Cayenne, Macan, Panamera +
Rolls-Royce Phantom & Ghost
Cadillac Escalade
Volvo S80
Note: There are many cars not listed - This is just to give you an idea.
How would you rate this car service?
rated 3.6/5 by 5619 people
---
Uber is a Transportation Network Company (TNC) that was founded in 2009. It allows riders and drivers alike, in 78+ countries and over 678 major metropolitan areas around the world, to easily request their own private car transportation; with the tap of a button from their smartphone device.
Want to see how much any ride will cost?
Enter where you're starting from & where you'd like to go: